May 12th, 2019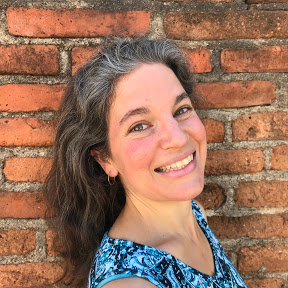 Guayabitos
Small Town Charm, Big Fun in The Sun
Sandwiched between two other towns, Guayabitos offers the best Mexico has to offer when it comes to cultural experience, beaches, family activities, food and accommodations.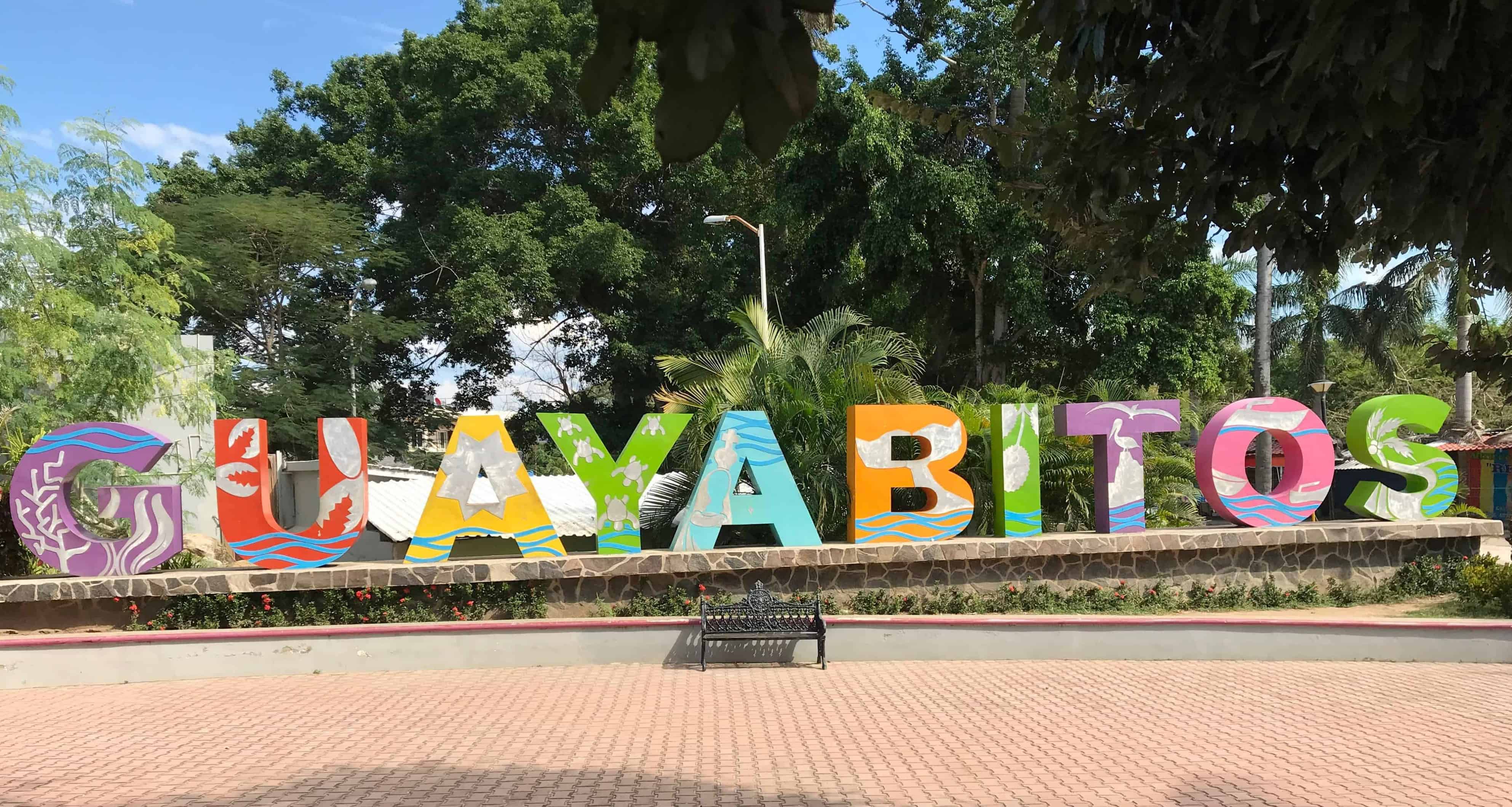 Why we chose Guayabitos
Guayabitos (the full name is Rincón de Guayabitos) is conveniently located one hour away from Puerto Vallarta, its airport and all the commodities this big city has to offer. As first-timers in Mexico, it was important for us to have access to familiar superstores without being in the big city, but without being in the middle of nowhere. There are many English speakers in Guayabitos, which was a big help while we were learning Spanish.
Traveling with our two daughters, it was a priority to feel safe, and we did. The province of Nayarit is one of the safest places in Mexico. We spent a total of five winters (32 months) in Nayarit and never felt threatened. Mexicans are friendly, generous and hospitable. But the people is not the only thing we loved about Guayabitos.
Let's be honest, a winter away from shoveling snow and the hassle of winter boots and coats is appealing. The weather is almost always sunny and warm in Mexico. Produce is fresh and affordable. We ate lots of fruits and vegetables. There are always flowers to be seen and critters to find. Every day holds its own beauty and the possibility of new discoveries.
Entertainment
There are several beaches. If you prefer proximity to restaurants and vendors, the entire stretch of Guayabitos is lined with a sandy beach. If you prefer a little snorkeling and expedition, you can paddle board to Coral Island in front of Guayabitos. Los Ayala and La Peñita, the towns on either sides of Guayabitos, also boast nice beaches. And with a little drive either North or South, many hidden gems of secluded beaches can be found (for example, Playa Tortuga https://playalastortugas.com/
There is a cinema with the latest movies in Guayabitos. One night a week will show a movie in English. https://www.cinemaguayabitos.com/
Guayabitos has a variety of restaurant. Make sure to try a specialty of the area, tacos de birria, a beef stew served in corn tortilla with onions, cilantro and sauces. There are a few Italian restaurants, pizzeria, burger place (Wanda's Burger makes really good burgers and stuffed baked potatoes.) And while you are right by the Ocean, take advantage of fresh seafood.
There are many activities that are just a day trip away, anywhere along the coast: whale watching, surfing and horseback riding on the beach, to name just a few. If you prefer inland, you can hike old volcanos, tour the town of Tequila or dip in one of the many hot springs in the area Primavera. Some are in the jungle and undeveloped while others will charge a small fee to use their pools and accommodations. There are also ruins and historic sites to be visited. You might have to ask local people for directions to these off the beaten path locations.
Accomodations
There is one all-inclusive resort in Guayabitos. Click here to visit their website. If you prefer more privacy or more space of your own, you can rent a hotel room long-term, an apartment, a condo or a house. They come in all sizes and in a wide range of prices. Guayabitos has an association for homeowners who rent their houses, to maintain certain standards. There are also some beautiful B&B, many owners speaking English, like this one that we loved: http://serenityonthebeach.com/
It is worth mentioning that five minutes from Guayabitos, in La Peñita, is an excellent private hospital who knows how to deal with travel insurance companies. Over the years, we have made good use of it and received good care.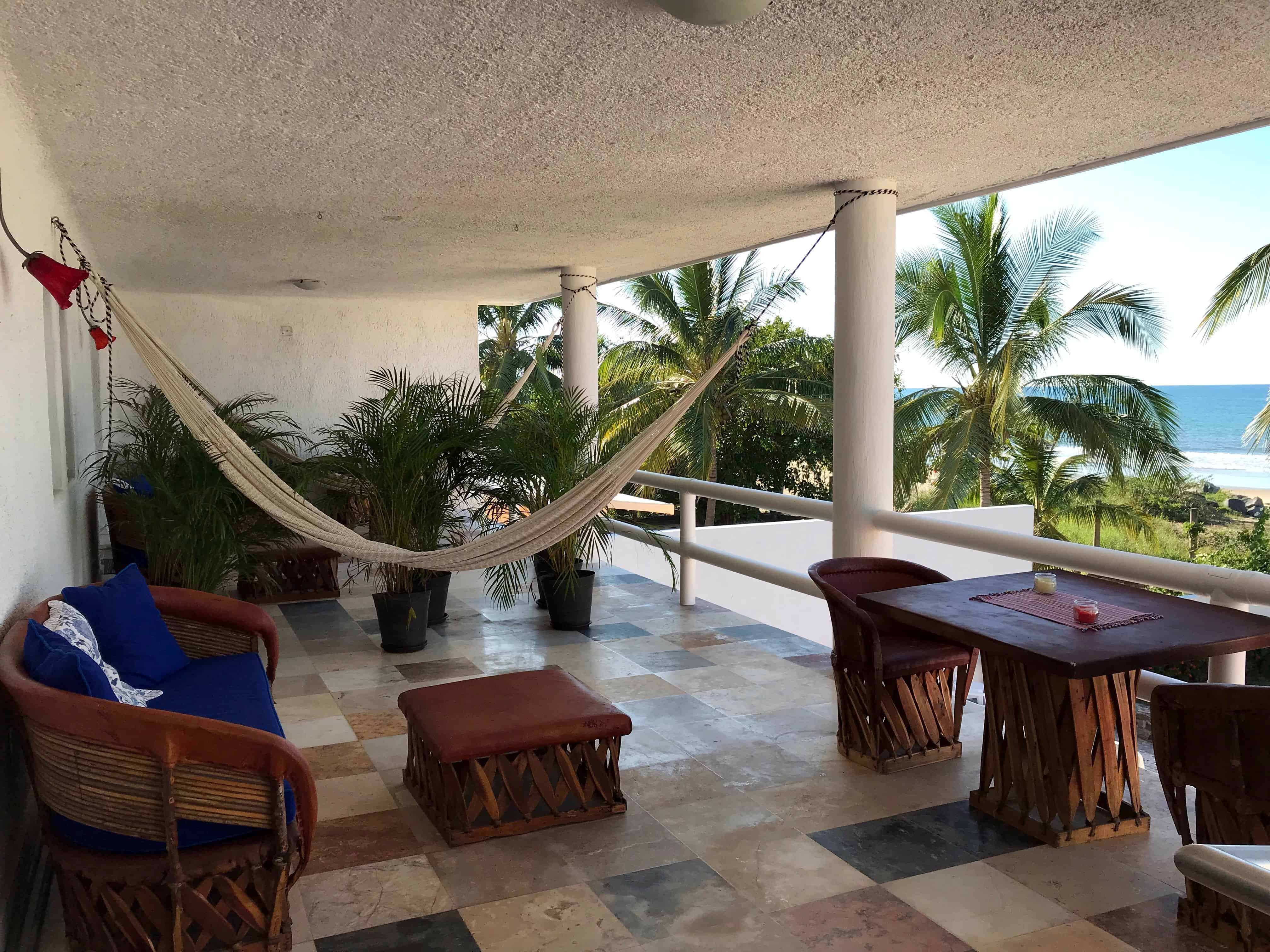 Your Trip
If you decide to visit Guayabitos to relax on the beach and watch spectacular sunsets, to explore the outdoors or to go for the full cultural experience, you are sure to find something to the liking of everybody in the family. Be a smart traveler and use your good sense to stay safe wherever you go.