October 16, 2017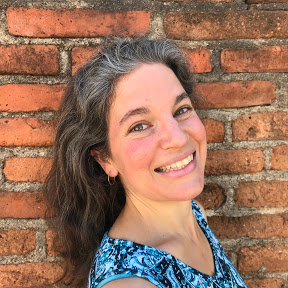 Tequila
the city in the valley
The city of tequila, famous for the drink it produces by the same name, is a UNESCO World Heritage Site. Discover why it is called a pueblo magico, a magical town.
The World Famous City of Tequila
Located in the State of Jalisco in central Mexico, 60 kilometres (37 miles) west from Guadalajara, the city of Tequila is easily accessible by bus or by car. You will find it nestled at the bottom of a deeply grooved valley, surrounded by semi-arid and rugged landscape. Towering 2900 metres (9514 feet) above the valley, the inactive Tequila Volcano is covered in oak and pine trees. Blue agave is the plant used to make tequila and the town's main economy is centered on it. Endless fields of this spiky blue plant amongst which cattle and horses are grazing are a beautiful and peaceful sight.
So right now you are probably saying to yourself that the Tequila Route is an activity for parents so how can kids possibly enjoy tagging along? Here is how.
Walking Around Town
Once you get to Tequila, everything is within walking distance. It truly is a charming town with friendly people, full of colors, smells and sounds! The distilleries, the hotels, the restaurants, the shops, you name it, it's all close by. There is the National Museum of Tequila. You can ride in a giant barrel or a giant hot pepper to get a tour of the town. You can sample tequila or shop for souvenirs at every street corner while the children have a Popsicle or a taco.
Distillery Tour and Tequila Sampling
We visited several distilleries and most of them have a short tour that kids can handle. It involves some walking through the distilleries and watching demonstrations on how the agave is harvested and processed, so there is little time to get bored. The tour itself has a reasonable fee which also includes Tequila tasting or cocktail. Some of the distilleries have beautiful grounds. Quinta Sauza, built in the 1830's, has exquisite flower beds and mature trees, while La Cofradia has a mango grove and ponds with ducks. Everybody was happy in our group!
Where to Eat
You can find small eateries and restaurants all over town but mostly around the town square, serving typical Mexican food and some American dishes. We fell in love with a little place called El Palomar that had a balcony overlooking the square. The food was good and at a decent price.
Where to stay
La Cofradia distillery has sleeping units in the shape of giant barrels that looked really cool. You can book online through a travel website. Read the reviews, they are your guide to finding what you and your family will enjoy. We stayed at the Hotel Boutique Quinta Tequillan and found the prices to be very affordable. Our hotel was clean and spacious. The owner was very helpful and friendly.
Safety Recommendations
Don't drink and drive. If need be, let the children play with the ducks a bit longer and just chill and enjoy the scenery while the effects of sampling wear off. The more you drink, the more likely your money will be spent faster.
Many people wonder if it is safe to travel in Mexico. It is as safe as any other place if you are an honest person following common sense and being kind to others.
Our Favorites
As far as distilleries are concerned, the prettiest and most interesting ones were Quita Sauza and La Cofradia (the ducks were a big hit!). Most places will let you sample for free, roam the grounds and take pictures.
The best tequila according to my husband is made by Tres Mujeres distillery, about a 10 minute drive east from the town. The brand is called Arrecife and is an extra añejo aged in whisky casks.
We haven't tried it yet, but we are told that there are opal mines in the next town west of Tequila, Magdalena. It's on our list for a future road trip.
Pretiest distilleries: Quita Sauza and La Cofradia
Best Tequila: Tres Mujeres
Conclusion
Tequila has been one of our favorite places in Mexico so far. It's a clean and delightful town not yet overcrowded by tourists. You can find all that you need if you decide to stay for a few days. It is not that far out from Guadalajara and is easily accessible, just off the highway. The unique scenery of the blue agave fields and the majestic Tequila Volcano is a must see! And all of this topped off by your favorite Mexican food and tequila!
Unique
Delightful
Clean
Accessible
---
Matices Hotel de Barricas
Casa Sauza
Tequila Jalisco Pueblo Mágico