April 5, 2018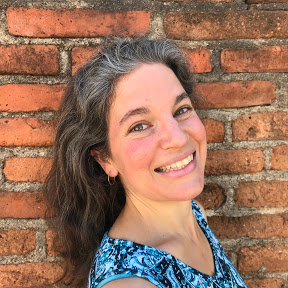 The 'Best of Everything' Tour in
San Blas
An enjoyable day trip of discoveries for the whole Family! San Blas is located in the state of Nayarit, Mexico, 160 kilometres (99 miles) north of Puerto Vallarta. It is a port on the Pacific coast, a city full of history and famous for its fish and estuary tours.
Taking a tour of the estuary is more than a boat ride. It's a jungle boat tour. It's a birding expedition. It's a mangrove exploration. It's a visit to the zoo and a swim in the forest. It's the best of all worlds wrapped up in one tour.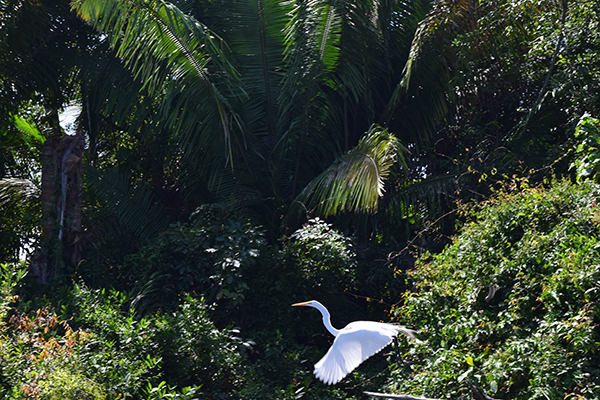 The Mangroves
Mexico is among the countries with the greatest amount of mangroves in the world. They create a valuable ecosystem that not only protects the shores from waves and hurricane impact, but also are teeming with a great biodiversity.
Should you choose to go with the most known tours (San Blas EcoTours) or the little guy (Pichichines, El Santuario de las Aves) you are in for a beautiful experience. Mangroves and grasslands are a big part of the estuary in San Blas. The boat ride will take you through channels among the mangroves, sometimes so narrow that you can touch them with the hand or will have to duck down. The peacefulness we felt surrounded by the trees was inspiring.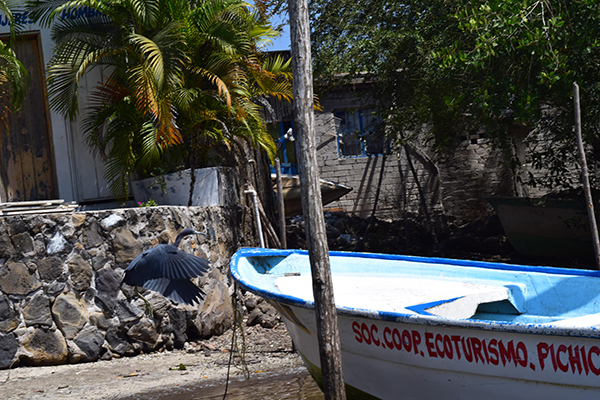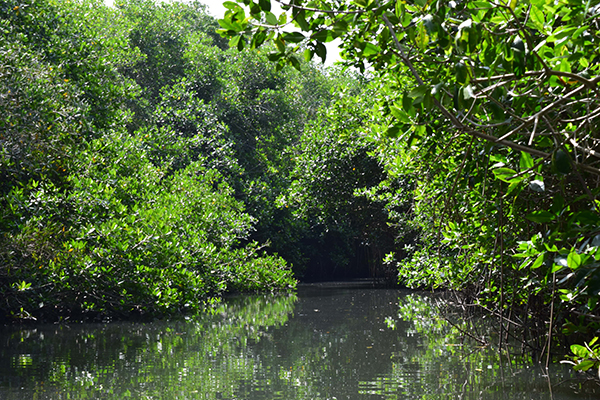 Birds and Things
The pace of the tour allows you to spot wildlife easily and approach them closely. You will have opportunities to encounter crocodiles, turtles, iguanas, racoons, crabs and fish. And of course, you will observe a variety of water fowls, birds of prey, singing birds and maybe even a few hard to spot nocturnal birds. For the bird lovers among us, it was bird heaven!
If you show a little personal interest in your tour guide, you will find him to be very knowledgeable about the animals you will encounter and where to look for them. He will stop and turn around for you to take a good picture. Don't forget to tip him also, according to how he did on the tour.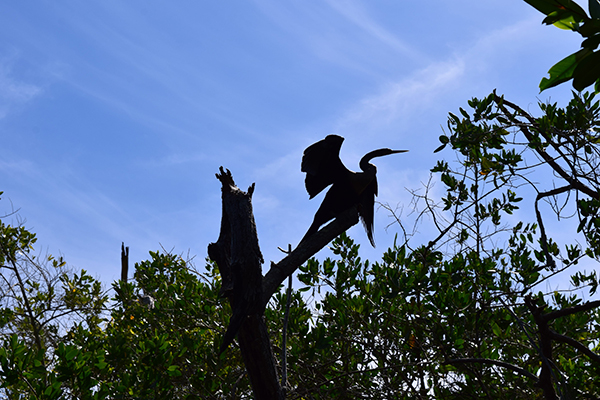 La Tovara Spring and Cocodrilario
You can choose from different boat tours, short ones and long ones, one of which will lead you to La Tovara. You can swim in the (usually) crystal clear water. There is a small restaurant on site.
There is also a cocodrilario where it's possible to safely see many crocodiles and other animals, like jaguars.
Both of these are accessible through boat tours, but you pay an additional fee on top of the mangrove tour. Alternatively, you can drive to both locations on your own.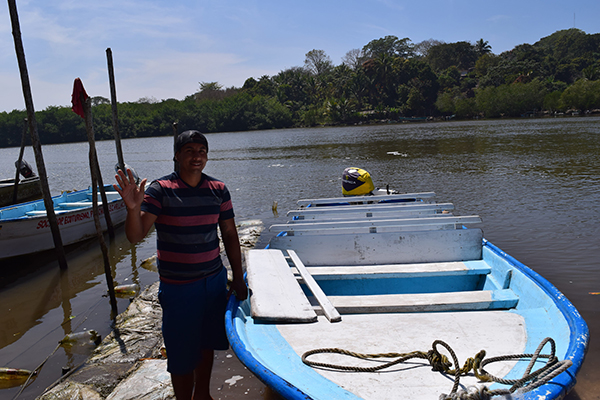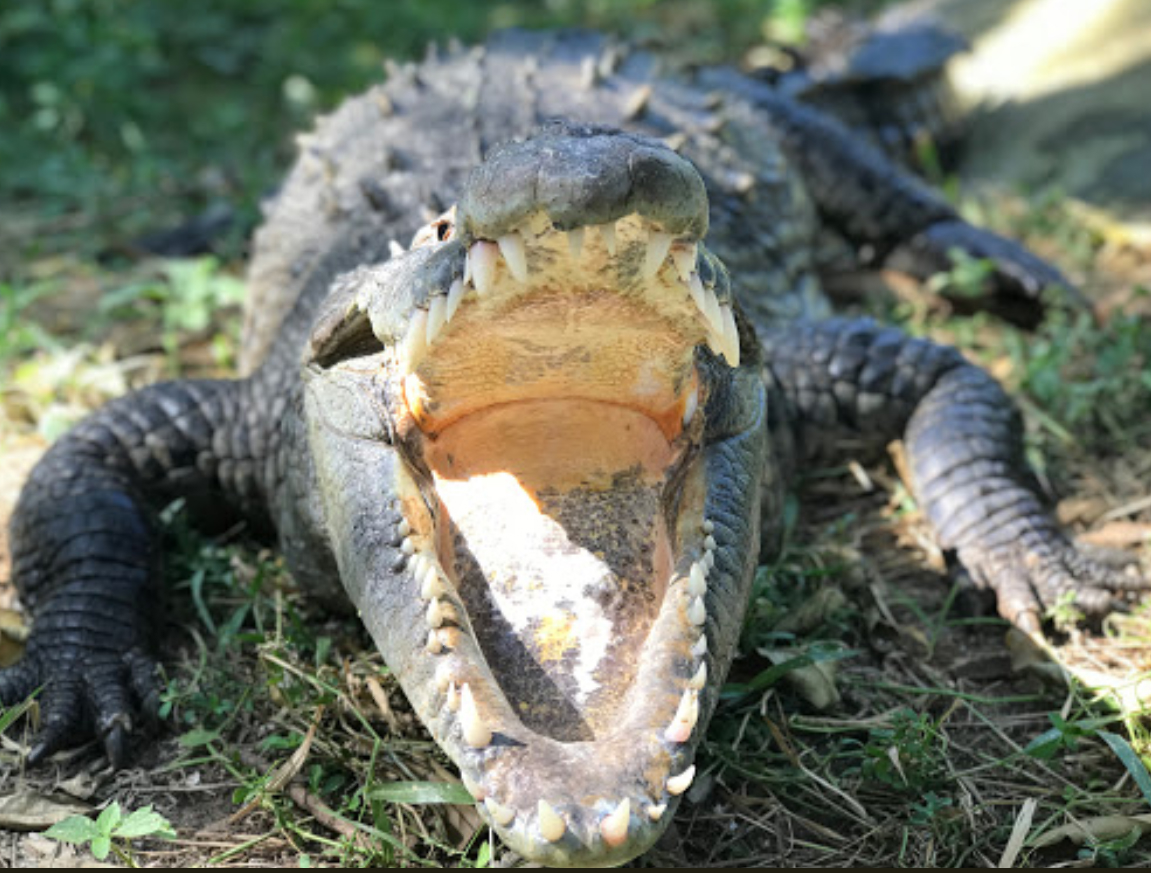 Our Experience
Our tour guide, Rafael, was excellent. He was patient with us taking more than 900 pictures, turning a one hour tour into a little over two hours. He didn't speak English except for a few of the animals' names but he made up for it by showing us some special and hard to see birds.
The children enjoyed being the lookouts to spot crocodiles and going under the low bridge was very cool. We disturbed a big crocodile by the bridge and he swam real close to us (trying to get away, thankfully)! Seeing a baby crocodile sunning itself on a branch was one of the highlights for children. We got really close!
Afterwards, we went in San Blas to eat some of their famous smoked marlin. Absolutely delicious!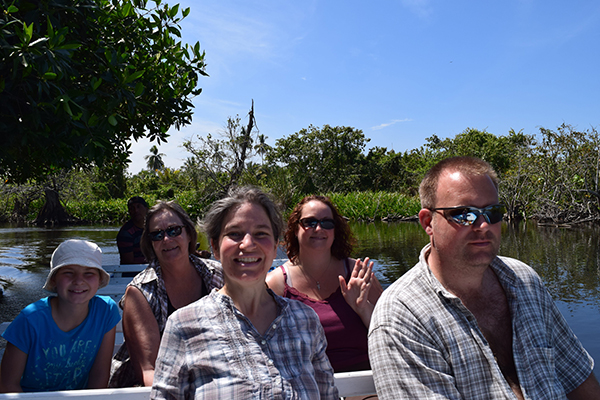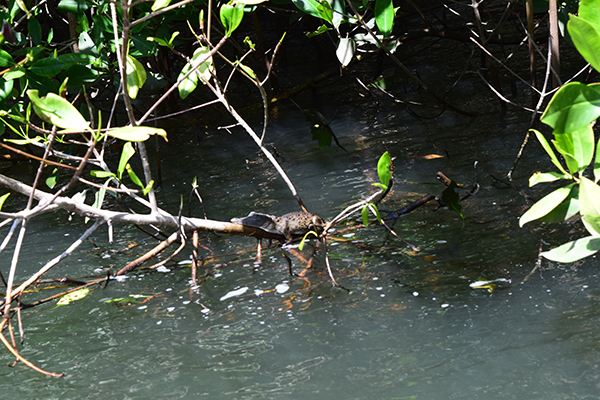 Notes
The fees are reasonable. We paid 150 pesos per person for the short tour.
Get there early if you want to see more wildlife and avoid sunburns.
Bring your camera!
Bring yourself plenty of water to drink.
You will need sun protection (hat, sunscreen, etc…) and possibly bug spray.
In Summary
Visit San Blas for its rich history, its great biodiversity and its delicious seafood, you will be glad you did. This little town truly has so much to offer, a small measure of the best of everything!
Visit San Blas website. Click here
---