October 8, 2018

Fun in the Dark at the Brockville Tunnel
A free, family-friendly, non-exhausting activity to enjoy from April to December. A fun way to learn about Canada's history, geology and architecture.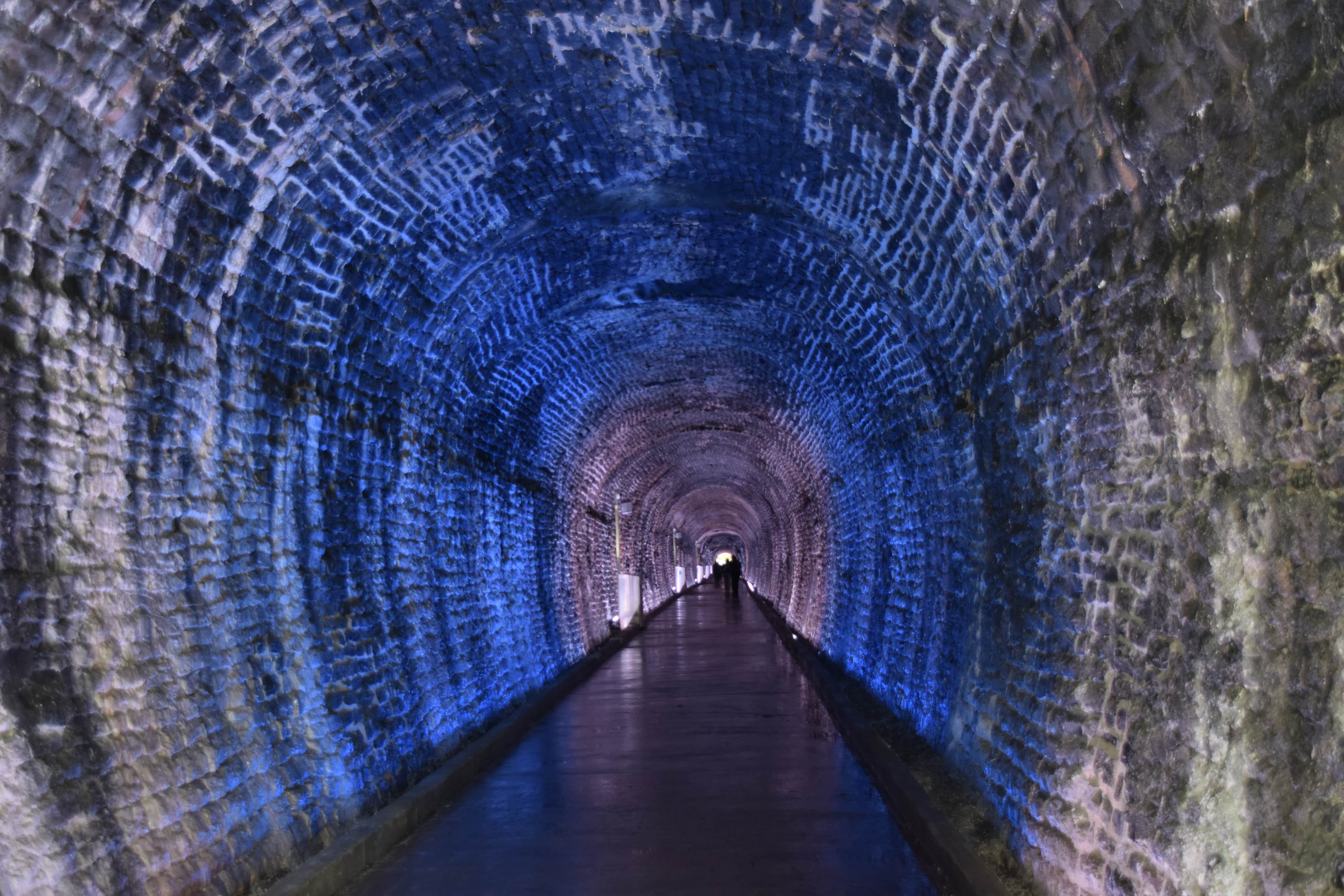 Located in the city of Brockville, Ontario, on the shore of the St-Lawrence River, the Tunnel is surrounded by many walking paths, parks, museums and restaurants. You might even see a tall ship moored at the marina.
The first railway tunnel in Canada, the Brockville Tunnel is now a tourist attraction where you can walk at your own pace while enjoying music and a light show. The cave-like atmosphere, the brightly colored moving lights and the train whistling by are a big hit with the children and adults alike.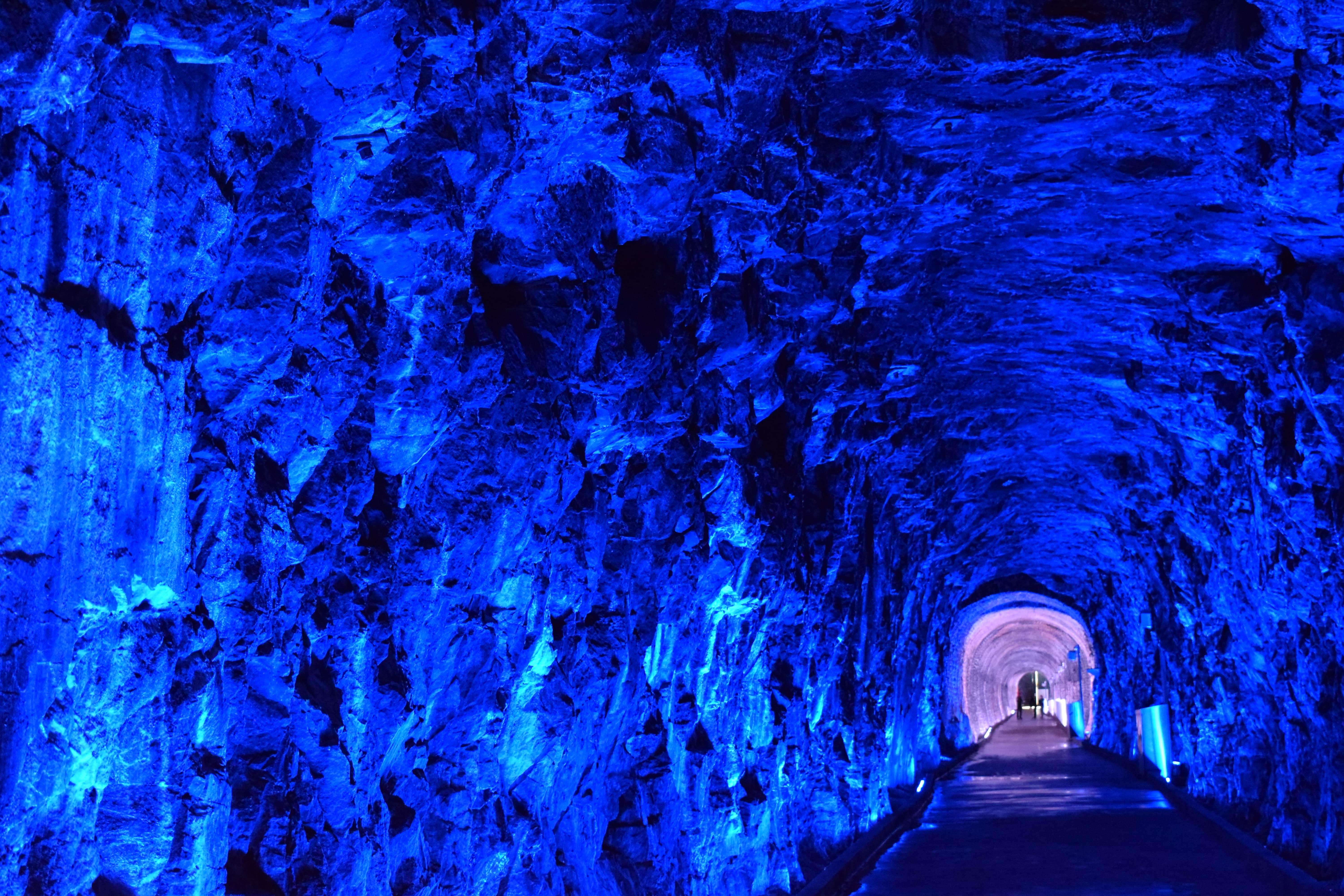 The tunnel is just over half a kilometre in length. You can admire the workmanship of the stone walls and examine various mineral deposits similar to those found in caves.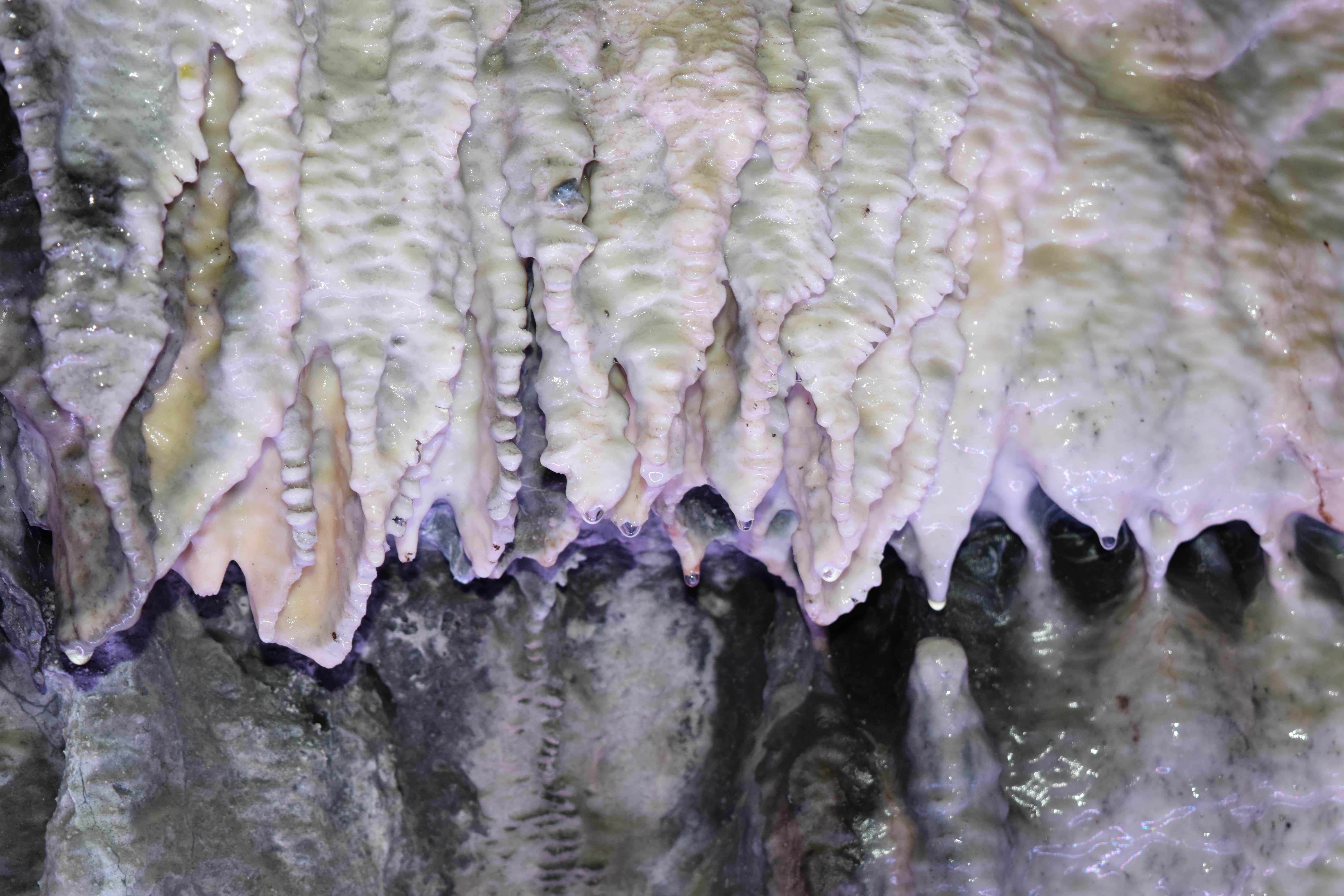 At times, the music and lights give way to the natural calm and silence experienced underground. It makes for a peaceful moment.
Make sure to dress for the weather, as it can be cool and damp inside the tunnel. Water drips from the ceiling in some places, so a jacket and hat can be a good idea.Admission is free but donations are welcome to help maintain the tunnel.
There is so much to see and do in Brockville, but be sure you visit the historic and unique Brockville Tunnel!
---