March 25, 2019
All About Science at Biosphere 2
Where the whole family can learn, explore and have fun!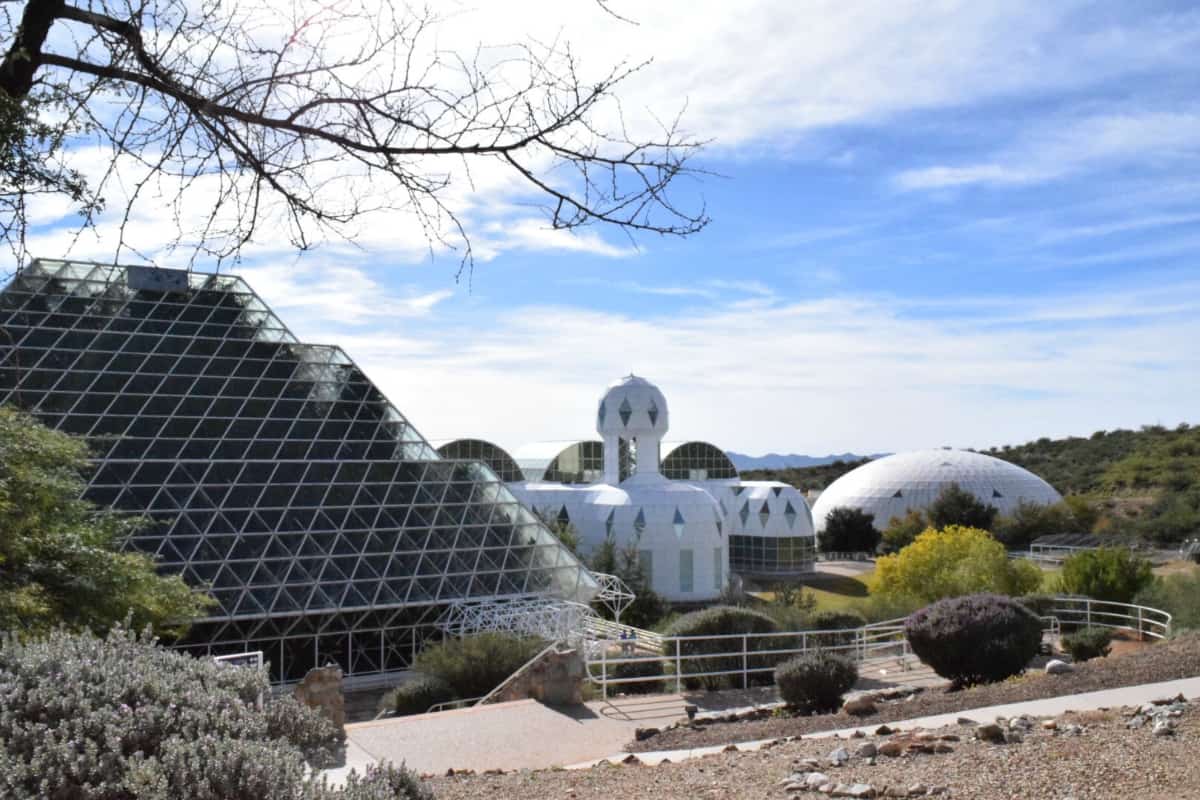 Biosphere 2 is a science museum located in Oracle, near Tucson, Arizona.
Originally, it was used for sealed-in missions to study if humans could be self-sustained for their food, water and air supplies for several years, should Biosphere 1, planet Earth, fail
On top of their needs, the men and women chosen for the mission had to care for the various ecosystems and animals inside the biosphere with them. It was a rigorous experiment. They all came out trimmer and healthier, although a bit pale because they only saw the sun through window panes.
Biosphere 2 is now a scientific research facility. It conducts large scale experiments on seven model ecosystems with the purpose of predicting a possible future outcome to our own planet.
It offers tours of its facilities and grounds. It has tons of family-friendly, hands-on activities. It offers education on-site and online. It hosts many special events.
We took two different tours that were both very informative and interactive. We learned about interesting technology that we didn't know existed. One that really impressed us was 'The Lung' which is a system that allows the inside atmospheric pressure to expand and contract without blowing out the window panes.
We learned about how food is grown in space. We also loved visiting the indoor sea replica.
It is a bit out of the way, in the middle of nowhere. We thought the tours were overpriced.