December 8, 2019
Family Camping at
Mont-Tremblant Provincial Park
Located north of Montreal in the beautiful Laurentian mountains, this park is open year-round and proposes a wide range of activities for the whole family. On the water, in the forest, up mountains and down waterfalls, explore what this park rich in wildlife has to offer.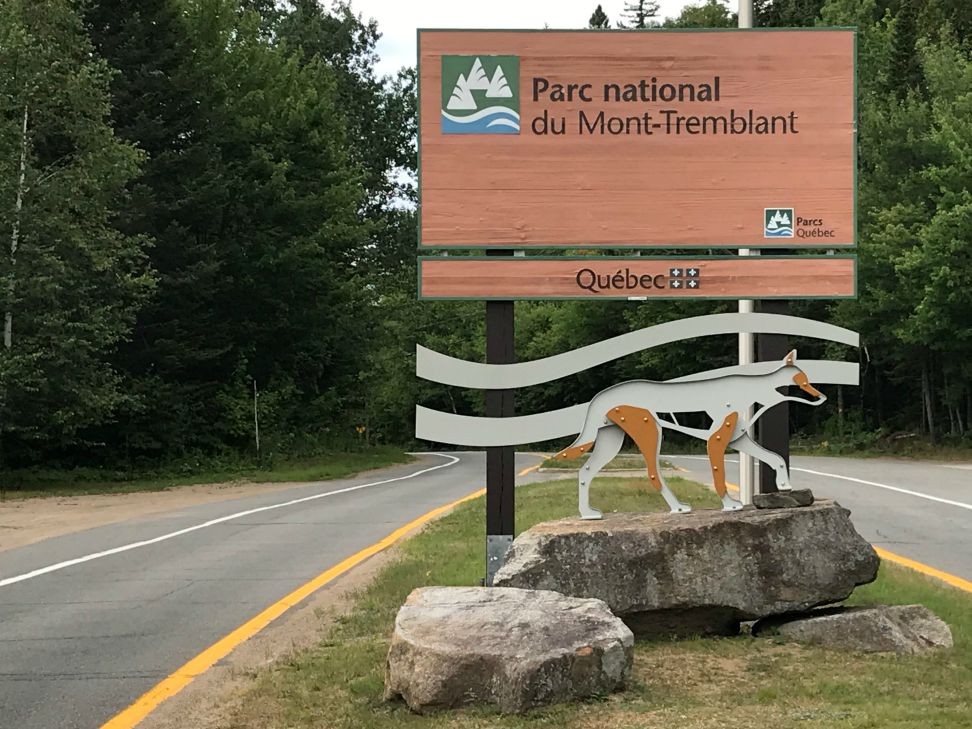 If you love the outdoors and enjoy being alone in nature, away from the hustle and bustle, this park has what you are looking for. If you prefer having people around, scheduled activities every day, easy access to hiking trails and water equipment rental, this is also the place for you. Mont-Tremblant provincial park offers campsites from rustic to fully serviced. You could even take off with your canoe and gear and go up river and find your own spot.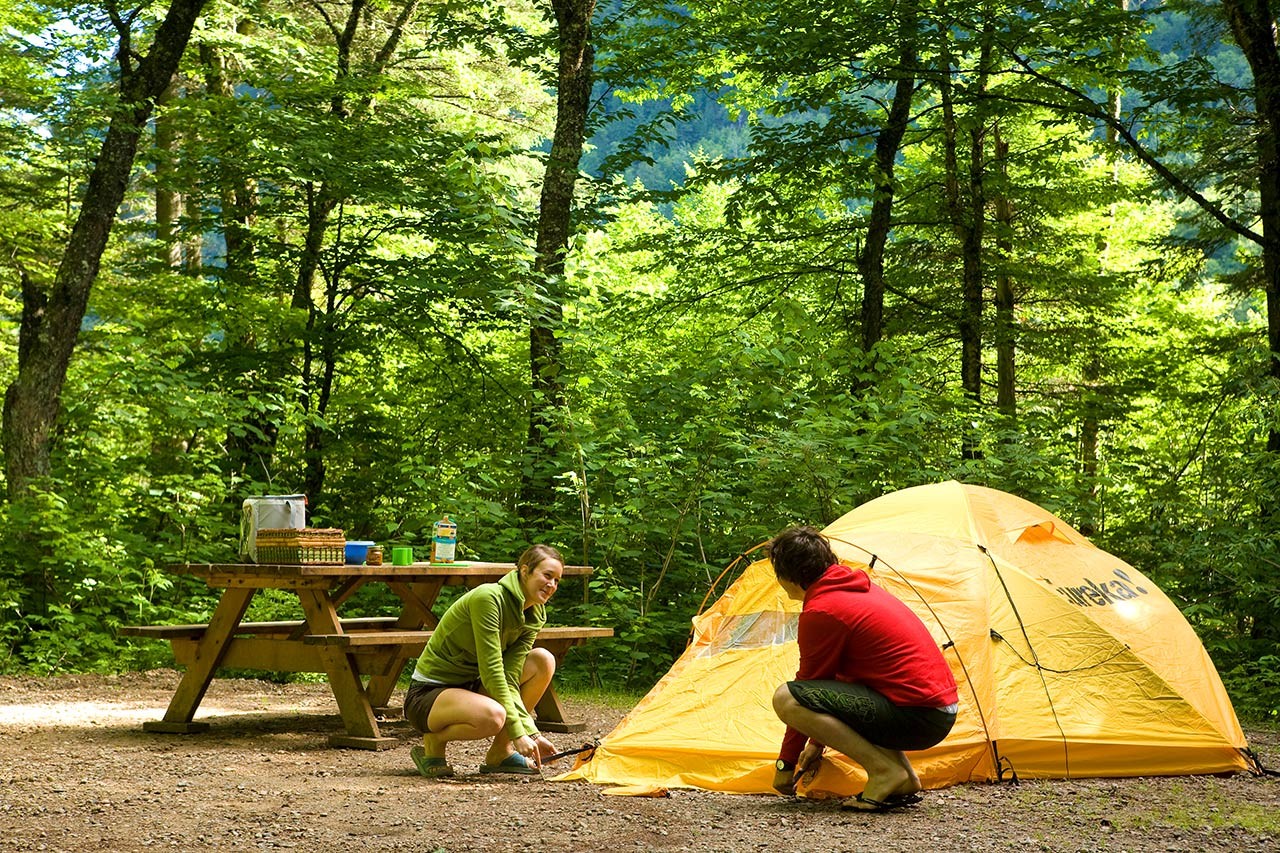 This year, our family reunion was camping at Lac Escalier, in Mont-Tremblant Park. I used to go there every summer growing up because the lake is shallow and clean. It was nice to reacquaint myself with this lake and introduce my children to it.
The scenery is beautiful. There is plenty of sandy spots for the children to run, dig or just relax. There is a small playground and family-friendly washrooms with family shower stalls and even a stepping stool at the sink for the kids to wash their hands. Family-geared activities are organized several days a week. For a reasonable price, water equipment rental is available, such as pedalo (pedalboat), canoes, kayaks and paddle boards.
Lac Escalier is fed by a small, tranquil river. Canoeing up the river is very scenic. There are a few islands and beaches around the lake, which can be reached by water. It is very peaceful, since there are no motor boats allowed on the lake. Early morning is the best to enjoy the calm scenery with a canoe ride or a cup of coffee by the water, watching the mist rising slowly.
There is also a nice sandy beach by the river. I remember it was lots of fun running along it and jumping into the river (the only spot deep enough to jump). The rest of the shore is mostly undisturbed. There are frogs and geese, rabbits and chipmunks to watch.
Each campground site has a fire pit for roasting wieners and s'mores and telling stories under the stars. (Sticks for roasting marshmallows are provided for free at the campground reception.) Most campgrounds have trails connecting them, so if you have an extended family like I do, you'll be able to visit and share food, drinks and children.
Tips for Camping in the Rain
Bring many tarps, lots of rope and bungee cords to create a covered area where to prepare meals and play games. Bring dry wood and paper with you. (For a fee, the campground provides wood also.) Regular size matches might get damp but if you bring a propane torch, you will always succeed in starting the fire!
A few decks of cards and some board games will keep the older children entertained for a while. The little ones will want to play in the rain and mud no matter what, so just bring them their rain gear and spare clothes, and some for yourself too!
Outdoor activities take on a new charm (or misery) when done in the rain. It sure made for funny moments and memories for us. Make the most out of the time you have with your family, rain or shine.
Link for Mont-Tremblant National Park Reservations